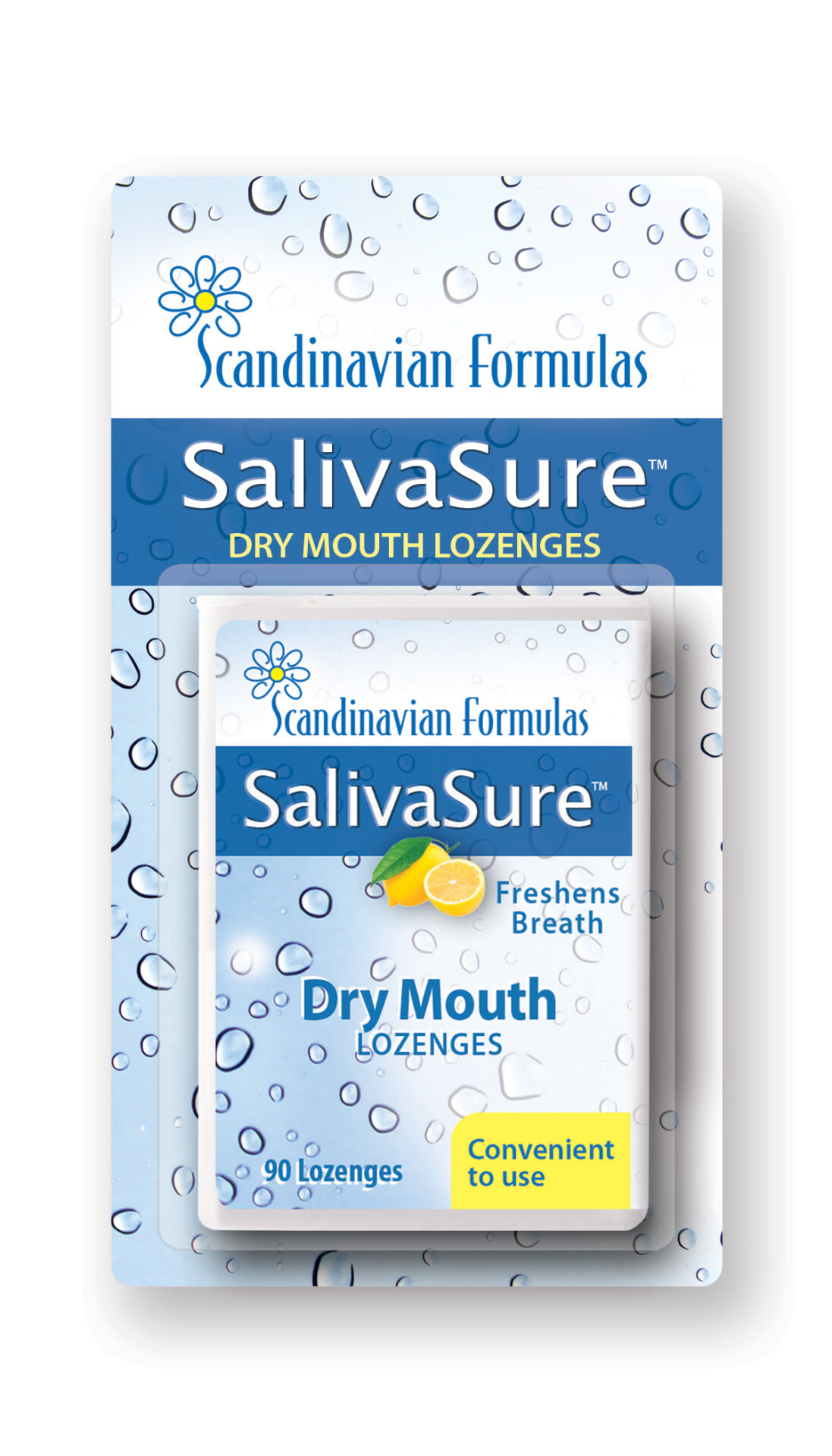 SalivaSure™
Temporary Relief From Dry Mouth
Wake up your taste buds and help get rid of dry mouth with "SalivaSure," a self-dissolving lozenge in a pocket size flip-top box that moisturizes the mouth and helps freshen your breath.
SalivaSure increases saliva production through the physiological stimulation of taste buds. SalivaSure lozenges provide instant relief for dry mouth upon contact. Its unique composition of xylitol, fruit acids, salts and a phosphate buffer are designed to avoid any damage to teeth or dental tissue.
"Temporary Relief from dry mouth."
Convenient Flip-top Container of 90 lozenges
No side effects
Pleasant citrus flavor
Clinically tested
Protects your teeth
Low acid levels
No interaction with medications
Restore natural levels of moisture
Provides instant relief from dry mouth
Ingredients
Xylitol, Malic (Apple) Acid, Dibasic Calcium Phosphate,
Sodium Citrate Dihydrate, Stearate Acid, Citric Acid, Magnesium
Stearate, Silica Colloidal, Sodium Carboxy Methyl Cellulose.
Suggested Intake
Allow one lozenge to move around and slowly dissolve in
your mouth. Repeat as necessary. In severe dry mouth cases, one lozenge per hour is recommended.